Discrete To Your Door Delivery & Return Incl
Manitoba $25 extra
Ontario $50 extra
Save Expensive Furniture
Heat it…so you can keep your mattress and save $
Kills All Bed Bugs in 1 Treatment
Chemical methods require 3 or more treatments 70% of the time…OOOUCH
What Our Customers are Saying About Us
I would have liked a little more time with the technician to better understand the process. We didn't realize what the power requirements were. Our stove and dryer are both gas so we didn't have the right outlets. It took several hours to find a combination of outlets that didn't blow the breakers. We did get it worked out eventually with a call to the technician, but it was a frustrating start. I can see how this system would be very manageable for an aprtment or a small bungalow, but in our 1600 sqft two story it was difficult. That being said if it worked I will be thrilled. And it did!
The exterminators brought in two devices that killed the bed bugs that were extremely bad in the 2 rooms. It was successful! Thank You
You Kill Bedbugs were great to work with. They answered all our questions, delivered and picked up the equipment on time. Steve even answered his cell phone on the weekend. Our place got very hot and free of bed bugs. I would use them again if we ever run into this problem again.
We needed to do a second treatment, but other than that, everything went great, we don't seem to have any more issues, but we'll keep an eye out.
Christopher
The Extherminate system was very simple to use and move. Heat gun makes keeping an eye on the process exceedingly easy. No damage whatsoever was done to my furniture or electronics. My only loss was one paperback gave up its pages. An easily acceptable loss. I would definitely urge you to this service if you're at all unsure.
I am glad You Kill Bedbugs was able to rent me their kit on such short notice. I was able to operate it without any trouble and everything worked great. I'm hoping that heating my bedroom/bathroom was enough to eliminate all the bugs. It sure was a lot cheaper than doing the whole house, so I'm glad the heating kit was an option.
You Kill Bedbugs Ltd… Steve, My partner and I were very impressed at the level of professionalism and patience this companies employees had when the treatment was not successful after the first week we were told to keep the equipment for an additional week, no questions asked. Any time I had a concern Steve made himself available to answer my questions and this is why I would recommend these services to anyone dealing with a similar situation. Thank you for your understanding and providing and alternative to harsh chemical treatments.
We had an infestation of bed bugs in our apartment blocks and used Extherminate Safe Heat Kits in our building. Using the heating units we were able to bring the suite temperatures up to 130 degrees Fahrenheit in a couple of hours and the heaters are setup to kick off automatically at 130 degrees so you just set them up and let them go. We heated the apartments at the temperature for 3 hours, as we didn't want to have to come back and do this again. The units heated the rooms as well as the walls to temperature. Thanks for the help in showing us how easy it is find and kill the little buggers.
Recently our family and friends came back from traveling in Alberta where we discovered that one of our party found a bed big in her bed. We took precautions when we returned to our home but felt there were some signs of bed bugs. I was looking for an effective, eco-friendly system to clean my home with out using pesticides. I looked in the yellow pages after doing some research on the internet and found a company called You Kill Bed Bugs. We live in a small town some distance form Edmonton, but this company was more than co-operative in helping us with a take home system to meet our needs. They met me on the outskirts of the city with a portable heater and fan unit that could easily be transported to our home with 100 feet of power cords. A friendly young man thoroughly explained the equipment and how to use it. Wow, what and easy, effective machine. I felt confident that this heat method was doing it's job to prevent any spread of an infestation. it was easily moved from room to room, following the instructions that were sent to me by email. Knowing how important it is to have a method which could penetrate into the hard to get cracks and corners, relieved any fears that some bugs or larva may be missed. With a growing concern in this country of bed bug contamination, I feel that this company and its safe effective system are the way to go. i would be sure to use this company again.
What a relief to find something that is not chemical toxic. I handled the heating of my bedrooms by myself. This allowed me to work at my own pace. My contact Steve was polite and informative. I am very happy with everything.
You Kill Bed bugs…Steve was very helpful with his knowledge of how to remove the pests in our home. Thanks to your method we were able to remove what we think were the worst things that ever happened to mankind. All the thanks!
This letter is to be used as a recommendation for the company You Kill Bedbugs Ltd. This was our first and hopeful last experience with bed bugs. You kill bed bugs and Steve were both professional and reassuring. From the moment of our call, their main concern was how best to rid our home of these pests and also what would give us the best peace of mind. All of the options were clearly explained and any questions were promptly addressed. If this problem ever arose again, my first and only call would be to You Kill Bed Bugs!
We used the bed bug heat treatment for the first time and after the first week there was improvement but not all bed bugs were eliminated. We used it the second week and now there are zero of the bed bugs that we see. We had a very bad infestation so maybe that is why. Steve is very accomodating in how he served us. He was flexible and easy to deal with when it came to our situation. Thank you
The included thermometer gives you a lot of confidence that the treatment is effective. Being able to make sure that heat made it everywhere was a big help.
After moving into our home in Calgary we realized we were dealing with bed bugs! After some research I discovered that doing heat treatment was the most effective with such a problem. I contacted Steve at You Kill Bedbugs and he was very helpful. Not only did he return my call promptly, but he was able to schedule us in very quickly. The heating units were dropped off and we were given an explanation of how to use them. They were easy to set up and move around and we were able to do all the rooms in our 4 bedroom house in the time allotted. I feel confident that we have disposed of our unwanted guests. It also puts me at ease knowing that Steve stands behind his work and his company and that if our guests return we contact him for help. I would definitely recommend this company for the treatment of bed bugs.
Looking online I found this method to be much easier for prep work as well as only requiring a single treatment and no pesticides. I was right! Using the Extherminate heat kit that You Kill Bed Bugs setup and showed me how operate, I was successful in killing the bed bugs and even found the "crunchy" dried out evidence of a bug free sleep. Priced right excellent service, pesticide free, and easy to use. I had a great experience.
Excellent fast and reliable service. Steve was great at explaining how the product works. Will recommend.
This Company is awesome. Steve was very helpful, and getting the equipment was easy. The treatment worked so far and wasn't hard to do. I would recommend this company(You Kill Bedbugs Ltd.) any day.
Happy new year Shaun. I just want to thank you again. I am doing my saturday cleaning and am reminded that ever since I have put up the carpet tape, i have not seen no signs of bed bugs. I am so relieved and so grateful for your advice. I got your name through the BBB and you deserve your high ranking. Thank you so much and I will be sure to recommend you any time I hear of anyone that needs an exterminator.
Thanks for the extra time we needed. Hope we got all the little buggers. Again Thanks a lot!
We first called the exterminator.  It was more expensive not at all effective. Not to mention the turmoil it created.
With You kill, it was easy and effective. We did bring the machine back once because they appeared to find refuge in an old couch. We threw it away.
At this point we are still watching for them and probably always will. It was a horrendous experience having bed bugs.
My only suggestion is to give out a broucher with the machine giving info and tips for dealing with the bugs.
When you have bed bugs, it is comforting to get a little advice.
We found You Kill bedbugs on the internet and found it the most reasonable price of all the bed bug exterminators that we looked into. They also have the best guarantee of six months instead of the standard two months. The machine was easy to use and transport in our van. There was one day, 4 days into the treatment, where it stopped working. Steve was able to walk me through trouble shooting options until it worked again and even gave me a couple extra days for the time lost while it was down. He was very professional and responded quickly to my concerns. We have not seen any bed bugs since the treatment. All my research pointed to the fact that heat is the most effective bed bug killing option and safest for our children's and our own health. I am so grateful to be able to sleep peacefully again…something I have not done since we found these bugs! Thank you so much for your help to rid our house of these pests!
Steve was very professional, knowledgeable, accommodating, and pleasant to work with. Set up of their heat system was a snap and did the job! I would recommend We Kill Bed bugs.
I was horrified when I discovered we had bed bugs but then I talked with Steve from You Kill Bedbugs and he reassured me their treatment would work and they were discreet! He was helpful and we are now bed bug free. I am so relieved and thankful.
Bed bugs have been identified as a big concern in Calgary. We had suffered for a few months before using the services of You Kill Bedbugs. I was not aware of the different options and services. I like the service because the use of chemicals and pesticides are not a necessity. The use of their heat equipment was simple and very safe for the house environment. I will definitely recommend this service for the company. Thank you again for the effective result on the elimination of the bed bugs.
Hi Steve…Thank you for your services and help. I found that you helped to make sure that all set up was done correctly so that none of my personal items were ruined and the process seemed to have worked seamlessly. I would recommend you in the future.
We had a bed bug problem for several months before we realized what it was. We didn't want to do a chemical treatment as I was 8 months pregnant, so we found a company that used natural cedar soap. After three unsuccessful treatments we looked into other options and came across You Kill Bed Bugs. The owner is helpful and knowledgeable. He was able to drop off the equipment to us within 2 days of calling him. He set everything up and made sure we knew how to operate it. Here's to hoping we're bed bug-free forever! We would recommend this service to anyone.
The heat treatment that You Kill Bed bugs offers is definitely the way to go for getting rid of bed bugs. The people are very friendly and give you lots of extra tips and facts to help make the set up and treatment easier. The equipment is kept clean and organized and easy to handle. The information guide that comes with it lists all the items that needs to be removed form the room before beginning which is a super big help in saving those items you don't want damaged. They also give you a handheld inferred thermometer which makes testing the room temperature a piece of cake. Since the treatment and making sure all the laundry was properly handled and cleaned before re entering the room we have had no problems since. The mission was a success! Thank you Shaun and all the members of You Kill Bed bugs Ltd. for helping save my house from this pests.
Very pleased with the service and professionalism provided. It proved very effective and helpful in taking care of my bed bug bug infestation. Would recommend to others without hesitation.
You Kill Bedbugs Ltd… I Jodie, tried this service. Although Steve is a very fair and nice man, this service didn't work out for me. Steve will make sure you are happy though. I would encourage people who have smaller homes or condo to try out this service if you wish to DIY heat treat.
You Kill Bedbugs saved us! They were efficient, knowledgeable, and fast! We needed immediate action for our problem and were so relieved once the heaters started. All the advise with the carpet tape was so helpful and it was easy and chemical free. Than you so much.
Thanks Steve. The process was easy and the service great. I was happy to avoid the use of chemicals. Lots of information was provided and all of my questions answered. I would definitely recommend this service to anybody.
Steve, we appreciate your help in this trying situation. Now I can sit on my couch without being attacked by a bed bug.
The service was easy to use and set up. Once in place didn't have to constantly check to see if it was working. I would recommend to anyone with a bedbugs problem
Hello Steve,
Thank you very much for The DIY SAFEHEAT KIT. I'm very sensitive to any chemicals and the SAFEHEATER really worked well. There was a big learning curve and rechecking that we had followed the protocol completely. However, we believe we are completely free of all bed bugs now.
We bought mattress covers for mattress and box spring. We invested in the INTERCEPTERS to catch the bugs if any are left. We even had a DETECTOR DOG UNIT come and check and we have no bugs. These things have brought us further peace of mind.
Thanks again,
Barry
I am writing to testify that You Kill bed bugs had helped us a lot in eliminating bed bugs in our home. Before, we had so many bed bug bits, we thought it was an allergy until we went to a family doctor and confirmed to us that is was bed bug bites. We can't sleep all night and we move from different areas of the house to sleep and get there is a lot of itchy bites in the morning. Until we learned about You Kill bedbugs they were so helpful teaching us where bed bugs come form. After the treatment in our home, we feel so relaxed everyday, very happy, joyful and always looking forward to sleep at night because nothing bother us anymore. We strongly recommend You Kill Bedbugs.
I wanted to thank You Kill Bedbugs for being very professional and knowledgeable in helping us with the bug problem. I would recommend him to anyone. Thanks Steve!
We were very impressed with the service provided by Steve from You Kill Bedbugs. Steve was very generous with his time and knowledge to make sure we had everything we needed to be successful. He was always courteous, patient and professional in his responses to our questions. Finally, Steve was very flexible and understanding by working within our schedule to pick up and drop off the equipment. We would certainly recommend Steve and his company to both family and friends
Hey Steve,
As far as I can tell, the heat treatment seems to have killed them all. I cleaned everything up and have been inspecting constantly. No signs of them and no bites on me. I still get the creepy crawly feelings, but that's just me thinking about them.
I very much appreciated your help and diligence with this awful problem!
Thanks, Dean
I was pleased that You Kill bed bugs responded very quickly after my call to them. They were professional and knowledgeable about their job. Also they were friendly towards us and respectful of our home.
AFTER PURCHASING THE BED BUG MACHINE IN 2014 WE HAVE APPROX 1262 HRS ON THE MACHINE. WE HAVE DONE A TOTAL OF 40 TREATMENTS ON INDIVIDUAL ROOMS WITH THE MACHINE. TO DATE I AM ESTIMATING THAT IT HAS SAVED OUR AGENCY ABOUT $10,000 IN EXTERMINATOR FEES. WE HAVE GREATLY BENEFITED FROM HAVING THE MACHINE, AND MANY OTHER AGENCIES IN THE COMMUNITY INQUIRED AS TO HOW WE KEEP ON TOP OF THE BED BUG SITUATION. AND WE HIGHLY RECOMMEND THAT THEY GET IN TOUCH WITH YOU TO GET A MACHINE FOR THEIR BUILDINGS. THANKS A LOT
Thank you very much. It was very easy and the equipment was light and easy to move around. Excellent customer service. He showed us how to use it and was very polite. The cost was good not too expensive. Thanks again
I used You Kill bed bugs in December 2012. the service delivery guy was quite close to the time arranged and the equipment did not take too long to set up. Prepping your house or apartment can be time consuming though, so please keep that in mind when scheduling the delivery of the equipment. Treating the bedroom was a breeze as I could just shut the door and check the temperature sporadically. The living room, however, was a different story as I have an open concept apartment and I couldn't get the temperature to heat up enough. I decided to jack up the heat in the apartment and that got the temperature above 47 degrees Celsius. I am not 100% convinced my problem has been solved but I am praying heat treating has worked. Best of luck!
Hi Steve, thanks for your help… We are local landlords and had two properties next door to each other in a townhouse complex where we had an incident of bed bugs. I called Steve and he was most helpful in providing information on bed bugs and the service his company were able to provide. We used the one room heater system. Steve delivered the equipment and patiently went through the set up and use of the heater with my self and my tenant. We were able to heat the rooms to well above 50 degrees. My tenants have not had further bites and we are hopeful the we have eliminated our problem. We would not hesitate to call Steve again in the future. I thought the price was reasonable for the assurance that heat is a very effective method of clean up. Thanks Steve for your time and for your expertise! Have a good day Steve and hoping we do not have to see you again real soon! LOL
U might find this hard to believe, but our bed bug experience was a pleasant one! Not from the bed bugs of course haha, but dealing with Steve at You Kill Bed Bugs. We never thought this would happen to us or even knew what bed bugs were. We were shocked and embarrassed but Steve assured us that this can and does happen to anyone, regardless of how careful and clean u think u are. After some education in bed bugs and on our easy to use heat treatments, we were cured and will now be forever grateful to Steve and company to be rid of our problem. Thank you!
You Kill Bedbugs was great. They came over right away and the heaters were super easy to use and effective. We haven't had any problems since they came over
This was a very simple system to set up and use even if it was a little hard to move from room to room in the house. The cables were bulky as well but the stove box worked great. The heat was amazing in the room and I had no fear of anything being turned to char. The pre-use instructions were also very helpful in making sure I didn't have any damage to my stuff. Thanks for the easy remedy!
We had bedbugs problem in our house. Every night there were bedbug bites on few of us. My kids were so scared specially my daughter, she refused to sleep by herself in her room. Therefore I started search on the internet how to get rid of this problem. I went through different treatment options like different chemical treatments. But these chemical treatments require lots of preparation. Then I came across heat treatment and found research articles those were backing the heat treatments as a best option to get rid of bed bugs. Therefore I decided to call a few companies and finally decided to go with youkillbedbugs because they are purely bedbug treatment guys and their charges are way better than other companies. So I called Steve Stein and discussed about my problem. He was very professional, friendly and listened my problem very carefully I was so relieved after talking to him. After few days he came to my house with heat treatment equipment. He did whole setup in my house. Now my house is completely bed bug free and I owe all this to these guys. I highly recommend youkillbedbugs company. Thank you guys.
Hi Bed bug kill… We had a problem of bed bugs, came with our tenants in the basement. I used the heating system and they are gone. O think the heating system is the only way to kill them. Thanks
As bed bugs are a growing concern here in Calgary, I feel reassured that You Kill bedbugs equipment is easy to use and effective in the use of killing bed bugs. After 24 hours of using the heating system in one room I had immediately found dead dried out bed bugs!! I would recommend the services of You Kill Bedbugs Ltd to anyone in the future with a bed bug problem. Thanks for everything!!
Once we realized what we were dealing with at our house, we did a lot of research to find out what to do about the situation. All the research we saw indicated that heat was the best solution, with much less likelihood of a re-infestation than with chemicals. I contacted You Kill Bedbugs for help. They were great and best of all, they solved the problem completely. Now several months later, we're still all clear. A hearty recommendation form northwest Calgary!
The heat method is more friendly than chemical use.
Steve was very helpful, knowledgeable, and professional. We are very happy with our experience with You Kill Bedbugs Ltd. We rented the heat kit for 1 week and did the treatment ourselves, and it was successful. We can sleep peacefully knowing that all stages of the bed bugs were killed by the heat. I will recommend this company to everyone that has the misfortune of having bed bugs.
We like the heat treatment. I think bed bug is gone now. it is safe equipment. We like it. Thank you
You Kill Bed Bugs have been a life saver. We moved into a place that was infested with bed bugs. I called them and they responded to me in less than an hour. They brought over the heater and fan and we got started right away. Thank you!
When my tenants told me about the bed bugs they found in my rented condo I researched the internet and found the website of You Kill Bed Bugs. I contacted them and they explained how to get rid of bed bugs and how to put two-sided carpet tape around the perimeter to see if any were coming into the condo from adjoining units. I was able to use the heater and fan to heat the condo rooms to 55C which would kill the bugs and the eggs at the same time. This is much easier than using a chemical spray which could be harmful to persons residing in the rooms. The chemical treatment requires further spraying after the first treatment to be sure all the bugs hatched from eggs previously laid have be killed. It has been four days since I used the heat kit. To date we have not seen any bugs.
Just a short note to thank you for your prompt attention to my bedbug problem, I really appreciated learning more about getting rid of bedbugs and seeing how heat can contribute to that. I worked with your equipment, after you diligently explained and went through each step with me, I heated each room to the required temperature and time needed. I worked at my own pace and within a week my place was cleaned. Again than you for your advice and assistance in dealing with this problem. I found your price to be reasonable and would recommend you as the person to call when dealing with bedbugs. Thanks again.
The service I got from Steve was really appreciated. He was thorough and explained everything really well. There's no more bed bugs.
Hi, I used heat kit 3-4 months ago but bed bugs come back. I have still warranty that why I got heat kit again. I hope so this time bed bugs no come again. I like heat system. Hope so not come back again.
A small note does not reflect how much we appreciate your service. To highlight a few things that we absolutely love is 1: Discretion and arriving in an unmarked vehicle. No advertising helps to maintain myself in the community 2: Time, Thank you for arriving on a Sunday 3: Flexability and understanding are some additional strenghts of yours
We used You Kill Bed Bugs portable heaters. They were easy and straight forward to use. The management was courteous and returned calls promptly. We had an issue with the stove connection blowing the breaker and they made a suggestion to rectify the problem. I would recommend them for environmental solutions.
I am very pleased with the bed bug Heat treatment done by you kill bed bug company in my apartment unit. It has been more than 6 months and there are no bed bugs since when treatment is done. I had two chemical treatments done prior to this heat treatment with no luck. I highly recommend this treatment for anyone having bed bug issues. It is very effective, no preparation time and easy to use. Thanks
You Kill Bed Bugs Ltd methods truly work. This is the second time using the company at different locations and the heaters performed well. They got rid of all the bed bugs. Thanks again.
At the end of July, 2011 You Kill Bedbugs heat treated me house and I'm enormously relived to report there have been no bedbug sightings since. They advised what items should be removed from the house. There were no problems. In addition both Steve and Shaun were well informed and pleasant to deal with.
You Kill Bedbugs provided a good service. They explain how the equipment works and also give you extra tips for effective treatment! The equipment is solid, it heats up the room to over 50 degrees celsius. At this moment, 2 days after the treatment the biting stopped.
I had a good experience with You Kill bedbugs in every way. Very professional, very helpful, and I believe in their heating technology. In my experience powders and sprays do not work all that well.
I came to you dealing with bedbugs for the forth time in less than a year. On the previous occurrences I used chemical treatments to get rid of them. This made it difficult and expensive as my children and their pets as well as myself had to vacate our home. I hopped onto the internet to once again look for a solution to rid myself of this inferno bug, when I came across You Kill Bedbugs by using heat. I clicked onto the web page and began reading about how heat kills bed bugs and their eggs beyond 47 degrees Celsius. I called right away to book an appointment. With the use of a portable heater and fan I was able to heat each room in my home to around 50-60 degrees Celsius. I didn't have to remove my children or their pets but rather avoid the rooms being treated. I feel more confident in the heat treatment then the chemical treatment and I can rest easier knowing that I may actually be rid of these persistent bugs once and for all.
I want to give you a 5 star can't seem to get into google anyway your product is excellent easy to use I am 80 years young  I had no problem using it so far so good I am bed dug free yes I would use you again thank you again Ruth
Hi Steve, thanks for your great help! Since september three of my tenants had been seriously subjecting to bed bugs. I sprayed chemicals, which are advertised to be effective to kill bed bugs, in the whole rooms, but it seems not so effective as advertised. I had to ask a professional company for help. I looked for it on the internet and found the website www.youkillbedbugs.com We called Steve and he explained how the heating process treatment can eliminate the bed bugs patiently. He is pretty nice. Steve delivered the heating instrument here on Sept 26, then I heated all the rooms in the house above 50 degree C. the heating treatment seems very effective, at least there is no new bite since sept 26. I hope the bed bugs at all stages (especially the eggs) have all been killed. The heating treatment is pretty simple, easy to operate, and Eco-friendly. If somebody else is subjected to bed bugs in the future, I would not hesitate to recommend Steve's company to him/her. Thanks again Steve. Have a good day. I hope I do not have to see you again in the future 🙂
We just want to thank the guys from You Kill Bed Bugs for the services that they provided for our rental property bed bug problem. The heat kit worked exactly the way they explained and we are happy with the job.
We were very impressed with the simplicity of the equipment and how easy it is to use it all by ourselves. As regards to the total effectiveness of the whole system, only time will tell. Steve is a great guy who gladly answered all of our questions. Thanks a lot!
Hello. We scoured the Net for all kinds of options and found yours to be the best priced option with great reviews. Additionally, the machine was easy to set up and use. The pre-operating video and preps were very thorough and detailed. Nobody wants to spend $500/=, but if it got rid of the problem, then it was worth every cent! Nobody, should go through this problem...but life happens. Importantly, your product worked and your customer service was excellent! Thanks Steve and Company!!
PS. Don't take this personally, but we hope NEVER to need your services again....lol
Hey, just an email to say that as of yet we have not found any damages that what we talked about. Or bugs!!
We had very good service from You Kill Bedbugs ltd. They were timely in bringing the equipment and very helpful.The process and equipment was very easy to use and there was no damage caused.
Steve came out to treat the house I was living in which was infested with bed bugs. The team did a great job and heated the entire house thoroughly. I moved recently and rented the portable heater to treat my things(just in case). The We Kill Bed Bugs team are professional and friendly. They took the time to answer all of my questions and concerns. I would highly recommend this company for anyone else in a similar situation.
First of all I would like to say thank you to Steve he was very helpful very educating and if you're up to the task it's not very difficult and you get to save money, so far so good as long as you follow instructions.
It's as easy as 123 and they're dead so thank you I would definitely recommend you guys.
Once again thank you Luis
After finding bite marks of what we thought were from bed bugs, we contacted You Kill Bed Bugs inquiring about their services. They responded promptly answering all of our questions as well as providing insight into where the bugs may have come from and where in the house they were potentially living. They put us in contact with a bed bug sniffing dog to ensure bed bugs actually were in the home as to not treat unnecessarily. When bed bugs were discovered they were able to provide their services within the week. Documentation around the heat treatment was provided including preparation of the home. they arrived in the morning and worked around our schedule. We appreciated that Steve and Shaun were very discrete and didn't arrive in a van with giant bed bugs on the side of it. They thoroughly inspected to ensure that we did not miss anything that would be damaged by the heat treatment. The heat treatment worked well and our bed bug concerns are now gone. We are no longer being bitten in the night. Follow up phone calls were made right after the treatment as well as a month later. We always felt well informed regarding what they were doing to and in our home. Thanks for the great service.
This was the most effective way of getting rid of the bugs from the other chemicals and bed bug sprays we used. We actually got to see the dead bed bugs and got to clear them out, so I think everybody in the house appreciated the method. What we liked the most about it was, there were no chemicals or any dangerous things used so we did not have to leave the house or anything while the process went. That was a good thing. Thanks a lot.
I am writing a testimonial for my experience with your heat service. This summer my daughter returned from a day trip out in Kananaskis and had a couple of nights of consistent bed bug biting. I opted to be proactive and had a heat treatment done while we were away. My experience with You Kill Bedbugs Ltd. was very positive. our consultation was professional and thorough. I was also surprised and pleased to learn that the heat treatment kills mold as well. We have had some basement flooding in the past and mold has been a concern of mine for a few years. the house definitely is fresher and feels clean. A lot of dust and debris does get kicked up, nut after a good cleaning it feels better than ever. Also, no more bites. I would recommend this service without hesitation.
Thank you, thank you, thank you.  They are gone. The machine was easy to use.  Easy to move and did the trick
I did forget to move a small ikea table and had to use some glue and the candle forgotten in a corner is a melted misshapen blob.
I am so grateful you let me keep it for a couple of days longer. My husband moving from his bed to every other bed in the house made more work.
And I'm pretty sure I will never find everything I moved, again.
Thanks again
There's little point in wasting words, so I'll get right down to brass tax. As I did my research, I found out about the heat kit. Initially I was skeptical, but must say it really does work! Steve was very informative on how to operate the equipment and very responsive to all my inquiries. Thank you guys for bringing my bedbug nightmare to an end.
We were surprised at how simple the process was and thrilled that we could do it ourselves.
We reached out to You Kill bedbugs to help us deal with a bed bug issue we were having in our house. We used the heat/fan across the house in order to kill off the bed bugs and noticed that the heater had introduced a gap in between one of our hardwood floor panels in one room, had bent the vinyl blinds in another room and also that our laminate floor in one other room had lifted and became slightly warped. We contacted Steve with You Kill bedbugs to inform him of the issues we had run into and that having the heater directly off the floor prevented further issues with our floor. Steve came to our house to assess the damages and offered a 50% discount on the services provided. We accepted his offer without issue or complication.
Thank You! This Is a brilliant design! Fingers crossed that it got every last egg.
Cheers, Kelly
Really liked a no-chemical solution. It seemed to have worked. No bugs!!
The best solution to an ugly problem.
Many thanks, We will recommend Steve with You Kill Bedbugs to whomever we know to have a nightmare problem as we did. Thanks a Bill!
These guys, You Kill Bedbugs, are hands down the best service available for killing bed bugs in Calgary. Their machines are very easy to use, and very light to move. The guy Steve is very friendly and explained us everything. I will recommend everyone to call you kill bed bugs if you have bedbugs problem as they are the best. Thanks a lot for your help!
Just submitting a testimony for our recent heat treatment for bed bugs. We had a problem at our previous apartment which unfortunately moved into our new apartment with us. We had You Kill Bedbugs come in right away to handle the problem. they were quick to set up, through with instruction, and the treatment was easy to handle once the technician left. We have been bedbug free for a week now thanks to this heat treatment. Highly recommended! Thanks very much
This is in reference to the rental of your heater for the infestation of bed bugs at my parents apartment in Medicine Hat. We really appreciated your knowledge and willingness to help us. The heater was turned on Saturday noon and was not turned off until the following Saturday. Once the heat stabilized and reached the 50 degrees it did not quit once and kept the heat at that steady degrees. It was a God send for us and our parents and we felt reassured it really did the job you said it would do. Thank you for your services and full Kindness.
I used the bed bug heat kill kit from youkillbedbugs.com and it was a very simple and effective way to treat bed bugs. A good company to work with.
BED BUG TREATMENT OPTIONS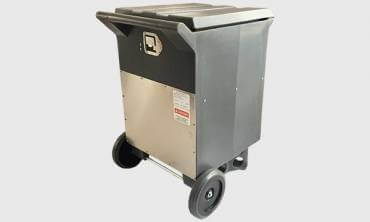 The DIY safeHeat kit kills all your bed bugs and their eggs for only $699. You do not need any special training or experience to set-up
Learn more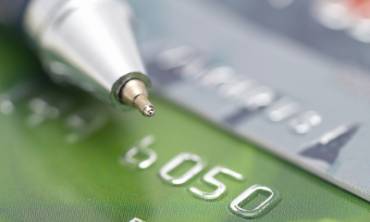 We also lease our DIY SafeHeat Kits for only $699 per month. It comes with a professional consultation and equipment replacement warranty, so you...
Learn more
Contact us Now!
We'll get back to you right away.
blog updates
Find out the latest news, new products, modern methods and tips on protection against bed bugs.
WE HAVE THE SOLUTION THAT ACTUALLY WORKS… Call us
1-844-411-2657